This year's papers
The Oxford Symposium prides itself on the intensely collegial discussions that explore each year's theme. Because Symposiasts receive papers in advance of each gathering, presenters can talk in much more detail about their research and its implications.
Except for plenary talks, papers are grouped into panels of papers on related topics. Since no more than three sessions ever run concurrently, each panel has a large audience. Unlike many conferences, the Symposium has a long-honoured tradition of allowing participants to move from panel to panel if there are particular papers they want to hear.
Indeed, many of the papers are real treats. In recent years, fascinating papers have included, among many others:
best place buy generic viagra online Papers are generally available to Symposiasts in a password-protected space for at least three weeks prior to each Symposium. Passwords are emailed to participants each year; to retrieve lost login information, please contact the Registrar, Priscilla White, at info@oxfordsymposium.org.uk.
http://riversideobgyn.com/august/medic/levitra-voucher.html levitra voucher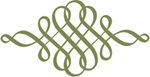 http://www.pawnsmaster.com/pgn/?mg=tadalafil-normal-dosage
tadalafil normal dosage