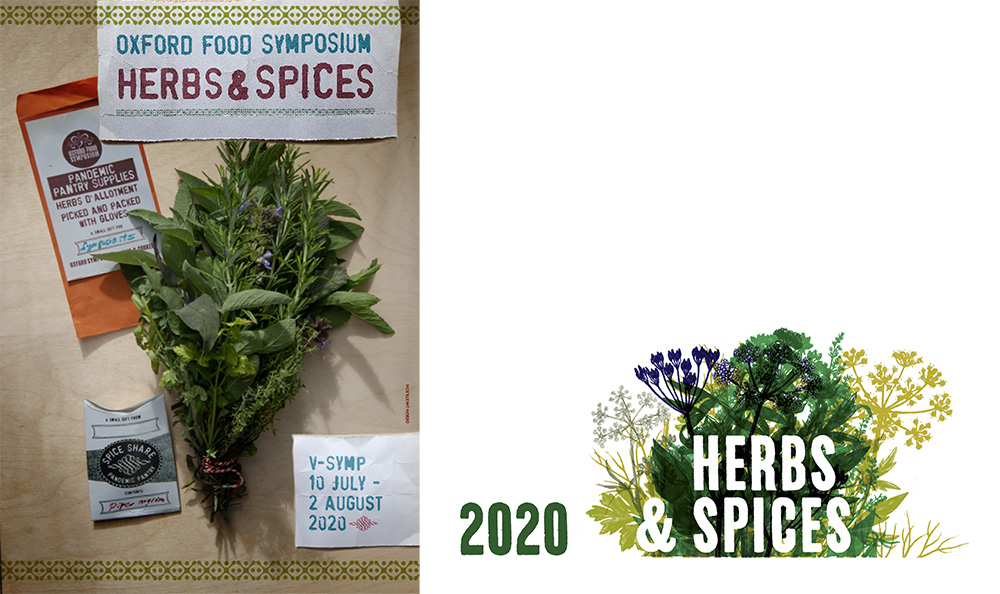 Symposium dates:
10 July – 2 August 2020 at our new virtual space(ship)
This year, it had to be different.
The worldwide pandemic required that we transform our annual gathering into a virtual symposium where participants around the globe could join our community remotely. We missed St. Catz – but we were excited and had been working hard to shape the V-Symp in ways that would be engaging, meaningful, and enjoyable. With the help of our congenial web designers at Igloo, and employing user-friendly technologies, we created a new space, a true spaceship, that allowed for a broad and diverse audience (including many who might otherwise not be able to journey to Oxford) to experience and contribute to our first V-Symp. It has been a fantastic opportunity to fulfil our mission to change the conversation, expand the table, and improve the plate.
V-Symp 2020 started on 10 July with a flurry of concentrated activities over the weekend. Replicating the event at St Catz, we unlocked recorded materials in real time BST, including keynote addresses, paper presentations, chefs' videos and other materials. We also scheduled breaks for virtual coffees, teas, meals and 'hangouts' in the bar, stretching well into the evening: these 'refreshment breaks' were opportunities for live chats with fellow symposiasts. The Weekend was a marathon, like the event at St. Catz.
In the three weeks following The Weekend, "The Conference" not only offered the opportunity to view or review all content at a more relaxed pace, but we also scheduled daily live discussions with all paper presenters and the chefs. We concluded the V-Symp on Sunday, 2 August, with the Grande Finale: a final keynote for summing up, the topic selection for 2023 as well as farewell drinks and the disclosure of the Vsymp playlist at the virtual bar of our spaceship. Long may it float, fly, and sail.
Here is Richard Shepro's report:
On 4 May 1979 twenty scholars participated in a little conference in Oxford that led in later years to the Oxford Symposium on Food and Cookery. We could play the game of imagining what they might have said had they been told that in the year 2020, after decades of holding symposia in Oxford colleges, the Symposium would be conducted electronically and simultaneously in half the world's time zones…read on
…by Picture Phone, illustrated text and musical accompaniment, with each Symposiast participating in his or her own home or office—but that inquiry would be futile because no one could have anticipated (1) the strength and longevity of the Oxford Food Symposium, (2) the technology that could allow a world-wide symposium even to be remotely plausible, and (3) the drive and skill of a world of food-focused heroes to make something happen that no one was even dreaming of in the past.
I believe this year's historic Symposium—in virtual and in global form for the first time—truly astonished everyone. It certainly surprised and delighted me. Since this Report is supposed to provide a historical record, I should note some things that most current readers will already know. At the beginning of March 2020, potential authors were only just finding out whether or not the paper proposals they had submitted were accepted, at the same time that the leaders of the Symposium were evaluating options under time pressure as the spread of the COVID-19 pandemic accelerated. Quickly, most international travel became a practical impossibility. I will leave it to those who made it all happen—the entire group of Trustees and a small group they formed—to tell of the twists and turns in planning this virtual Symposium, and how, despite problems along the way, they made it a success.
The topic, "Herbs & Spices," produced impressive scholarship through the papers and talks, and through four inspiring and at some points excitingly controversial keynote speeches. That was in a sense business as usual. In that sense, the fifty-some hours of intense, packed activity went on normally, but this was decidedly not a normal year. In a normal year, I might 'present a personal selection from the many highlights,' as Len Fisher did so perceptively in the Report on the Oxford Symposium 2014 or drill down into the most salient issues raised by the keynote talks, as Laura Shapiro did in the Report for 2019. As with past reporters, I will not attempt to cover all the presentations and encounters.
The discussions of herbs and spices were illuminating. We had an intense study of the subject for an entire month! (Yes, from the release of papers and recipes and the initial opportunities to post our thoughts, the Symposium lasted an entire month instead of fifty hours, culminating in an Umberto-Eco-like final plenary session on 2 August by Professor Krishnendu Ray, who categorized by historiographic and semiotic style nearly every paper that had been presented while commenting on the most controversial questions in an inquiring and appreciative manner.) The result was enhanced knowledge of particular herbs and spices, keener cross-cultural understanding, deep historical insight and broad recognition of important contemporary issues.
But the real highlights this year were the Symposium itself, its novel and varied formats, and the limitless yet complex (and double-edged) possibilities this whole new virtual venture portends. There were more first-timers and first-time presenters than ever before. Registration was roughly double the previously best-attended symposium. Many attended who could not possibly have considered travelling to Oxford. Participants scattered across the world suffered actual jet-lag while staying within their own times zones as they adapted to the Symposium schedule: a medically recognized side-effect of this Zoom era that we find ourselves in.
Participatory question and answer sessions lent an intimacy and depth to the Symposium. I would never have expected to use the words 'intimacy' and 'depth' about a virtual meeting. How could there be intimacy in a Zoom session with hundreds of participants on computers, phones and tablets? Yet this was not like sitting back and watching a webinar or a movie. The intimacy began, for me, in the 'tea breaks', randomly assigned small-group breakout sessions during the original 50 hours, and then got really going in the plenary session the Monday following with the question-and-answer session with long-time Symposiast and Trustee Harold McGee, who had already charmed us with images of his vanilla house plant, with his characteristically thorough scholarship and by spilling some secrets of how he does food science research. Then the questions began, and we were THERE. In the room. There with Harold as he took question after question. For once a speaker could be heard perfectly. Even if you came late to the session. There were no bad seats. We were there with good seats in the homes or offices or in front of the chosen virtual backdrops of each participant. As in the tea breaks, we saw each other in situ and learned about each other in ways we might not have in St Catz tea breaks where so often we talk to those we  know, only occasionally summoning the courage and nerve to approach someone whose paper or presentation we've appreciated (or, in occasional cases, haven't).
It turns out that we at the Oxford Symposium are not the only ones experiencing this surprising intimacy. A recent analysis in Harvard Business Review (not the most frequently cited source in Symposium papers) found the same surprise in business meetings: 'The experience of sitting around a big table can be vastly different depending on where you're sitting relative to the main speakers. With Zoom, you can see everyone's faces and eyes right in front of you, which has a huge impact on focus, connection, and ultimately decision-making.'
The article also suggested the virtual experience is enhanced by being prepared. The long month gave at least a theoretical opportunity to read papers and watch presentations on your own schedule, to chat about them on-line, and then to discuss a set of papers for an hour. Quite a few Symposiasts were able to do exactly that and it really showed in the live Q&A sessions. I'd long wished for that depth of discussion with the authors of the papers that most intrigued me and with those who read my papers or heard me speak.
Admittedly, some of the excitement may have been the novelty. If the pandemic persists, another purely virtual symposium might seem tedious, though that is an open question. I do know that people's experiences did vary. In break-out sessions it was sometimes hard for first-timers to break-out past the chatter of old friends reconnecting. It looked to me like perhaps between 50 and 100 people managed to attend a large number of the live events, but there were 550 registrants. Some people were stymied in attending by some technical glitches at the beginning and some Symposiasts kind of gave up after a time. Time zones, work schedules and childcare made a month of participation hard for many, and fatigue may have set in for others, but in the end many participants, some who have never set foot in Oxford, felt the same sense of loss on 2 August that many of us feel every year at the end of our fifty intense Symposium hours.
In 2006, a new era in good dining at the Symposium, and with it a new era in good fellowship, began, as the Symposium moved to St Catherine's College, Oxford. Soon there were celebrated guest chefs working with Tim Kelsey, head chef at St Catz, and his energetic and skilled team. By default of the pandemic, this year's Symposium introduced a novelty. It is not yet an era: Do-It-Yourself meals under the personal direction of guest chefs who provided recipes and then, with much fanfare, videos that included some demonstrations. Three meals, as usual, but not eaten by everyone at once because of the time zones and because you can't always cook and Zoom at the same time (though many of us did). These meals, too, added intimacy and depth to our conference. Intimate, because we had opportunities to make the dishes ourselves, sometimes repeatedly, and get to know those dishes, and a different kind of intimacy in our chefs' videos, in the opportunity to 'talk' on-line to them and to other Symposiasts and then to have an intimate Q&A.
As always, the three meals complemented the seminar topic. They also produced a level of discussion and interest that actually exceeded in depth most discussions of the very special food served at St Catz during the seminar. The dishes and the themes they represented were on our minds for the whole month. Zita Cobb and her chefs Tim Charles and Jonathan Gushue emphasized the local traditions at their isolated island, Fogo, off Newfoundland. David Tanis focused with powerful intensity on just One Good Spice in each of the dishes he had crafted uniquely for this Symposium, and he then participated in live discussions like the deeply thoughtful writer he is. (He had also, after some training in Vietnam, written a recipe for the French/Vietnamese lemon grass beef stew called Bo Kho that helped inspire Janet Beizer's presentation on French colonial food influences, and that led me to make Bo Kho as I write this essay). Asma Khan taught us about the spice use of a skilled cook influenced by a plethora of ancestors and regions, championing 'second daughters' and underappreciated women workers, and she emphasized the culinary gulf in India between rice eaters and wheat eaters. We had a bonus with the exuberant short film about Sri Owen made by Janice Gabriel.
I ended my own paper presentation this year by asserting that saffron in its own way 'is not expensive, but it is precious.' The Symposium this year was inexpensive to attend, and created memories that, like saffron, are unforgettable.
Read another personal report about these enriching, emotional weeks from Trustee Naomi Duguid here.
PLENARY SESSIONS
Charles Spence Gastrophysics: the Psychology of Herbs and Spices, in discussion with Len Fisher.
Vivienne Lo Potent Flavours: Nutritional Practice in the Sinosphere, in discussion with Fuchsia Dunlop.
Harold McGee A Nose Dive Into Plant Aromas, in discussion with Clive Cookson.
Krishnendu Ray Summing Up the Journey, in discussion with Cathy Kaufman.
OFS Rising Scholar Julia Fine 'Half-Coloured with Turmeric': The Visual Function of Spices in Early Modern Britain, in discussion with Polly Russell.
You can watch video recordings of the keynotes here.

TOOLS:
Wiki-editathon: Food & (mostly) Women, led by Roberta Wedge and Polly Russell.
The Oxford Food & Museum Project: And Edible Treasures Unlocked, presented by Linda Roodenburg and Liz Wilding.
The Sifter: the cyberworld of cookbooks in a searchable database, presented by Barbara K. Wheaton and Charlie Rubin.

MEALS & RECEPTIONS
Friday Dinner
Welcome Drinks: Isle of Harris Distillery's Gin
Pragmatism in an Impractical Place – The Stubborn Cuisine of the Fogo Island devised by Jonathan Gushue and Timothy Charles of Fogo Island Inn.
ON THE TABLE TO START WITH
Salted cod in kohlrabi/seaside rocket/sorrel
Snow crab/cress soup/borage blossom
Turnips/squid ink/smoked lobster oil
Razor clam/beach pea blossom/fire weed blossom/potato cream
Fogo Island salt/partridgeberry butter/cultured butter/roast bake apple butter
Bladderwrack bread
White bean and celery root puree/sea lettuce oil/wild celery seed caper
SECOND
Mussels and shrimp in roast cabbage broth
Birch bark baked swede and its young tops with cloudberry
THIRD
Rose root curd/Soda bread crumb & dried rhubarb/soused gooseberries.
TO FINISH
Molasses and Sweet Gale Cookie.
RECIPES:
Split Pea Soup
Doughboys
Shaved Cabbage & Juniper
Fogo Island Inn Fishcakes
Rose Cream with Honey & Rhubarb Jelly

Saturday Lunch
One Good Spice: The Pleasure of a Single Fragrance, devised by David Tanis and Jill Norman.
MENU AND RECIPES:
Chilled melon and coriander soup
Courgette pancakes with feta, dill and yoghurt sauce
Slow-roasted lamb shoulder with crushed black pepper
Onion flatbreads with toasted cumin butter
Summer berries in cardamom custard cream
Saffron tea and ginger biscuits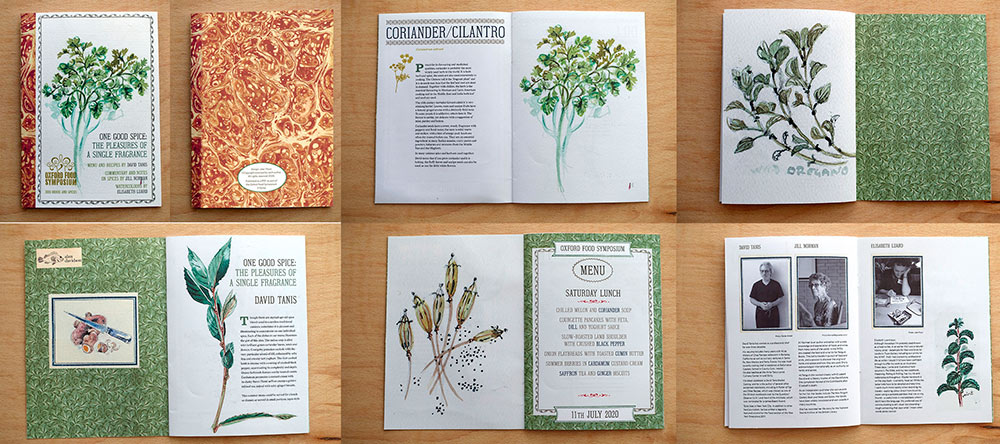 Saturday Dinner
Drinks Reception: Anise, the Spirit of Anatolia and Friendship
A Spice Odyssey: Asma Khan at Home in the Royal Courts of India devised by Asma Khan of Darjeeling Express.
STARTERS
Shikampuri Kabab
Aloo Ke Garlay
Beetroot Chop
Puchkas
MAINS
Bengali Prawns Malaikar
Paneer Malaikar
Mutton Dalcha
Hyderabdi Dal
Lagaan ka Gosht
Share Tamatar
Chicken Chaap
Vegetarian Korma
ACCOMPANIEMENTS
Saada Pallau
Hyderabadi Mirchi ka Saalan
Bengali Aloo Dam
Saffron paratha
DESSERT
Fruit Chaat
Hyderabadi Double ka Meetha
Masala Chai
RECIPES
Chicken chaap
Aloo dum spicy potatoes
Hyderabad Dalcha tangy meat with lentils
Paneer malai korma Indian cheese korma
Paneer – homemade Indian cheese
Fruit chaat
Adrak Masala Chai-spiced ginger tea

Sunday Lunch
My Life in a Recipe: Film and V-Fringe BYO Lunch with Sri Owen and film producer Janice Gabriel, devised by David Matchett.
VSymposiasts' recipes posted on the V-Fringe.


PARALLEL SESSIONS
Adulteration – hosted by Richard Shepro
Nina Bauer – Cheating the Senses.
Ian Hemphill – Perils of Popularity: How Popularization Leads to Ultimate Degradation.
Peter Hertzmann – The Road That Spices Travel is No Longer Silk
Pot-pourri – hosted by Laura Shapiro
Suzanne Caskie – Cannabis in Your Spice Rack.
Rebecca Federman & Jessica Pigza – Grass Fed: Cannabis Cooking in the United States.
Colonialism – hosted by Anne Urbancic
Janet Beizer – Traveling with a Hairy Heart, or Where Cooking with Annatto Can Take You.
Eva Schalbroek – Season with Money, Knowledge, Civilisation, and Exchange: Culinary Herbs and Spices during Colonial Rule in the Congo (1885 to 1960).
Agri-culture – hosted by Cathy Kaufman
Rabea Eghbariah – The Struggle for Za'atar and Akkoub: Israeli Nature Protection Laws and the Criminalization of Palestinian Herb-Picking Culture.
Scott Alves Barton – Melegueta or Grains of Paradise: To be 'Pepperish'.
Binti Gurung – Foraged Food of Nepal: Stinging Nettle, is it a Super Food?.
Pharmacopoeia – hosted by Ken Albala
Joshua Lovinger – Saffron and Šavu'ot: A Note on Jewish Memory and Pharmacology.
heather Hunwick – Captain James Cook, Scurvy, and the Use and Misuse of Herbs.
Alexandr Gorokhovskiy – Vodka in Early Modern Muscovy: Foreign Doctors, Travelling Herbalists, and the Tsar's Kitchen.
Interpreting Medieval Texts – hosted by Paul Freedman
William Woys Weaver – Herbs and Spices in the Court Cuisine of Medieval Cyprus: Food in the Cyprio-Gallic Style.
Robban Toleno – Ambiguous Aromatic Umbellifers and Other Obscure Characters: On the Intricacies of Recreating China's culinary Past.
Volker Bach – Season to Measure: Measurements in Early Culinary Recipes and their Relation not Medecine.
Structures of Cuisine – hosted by Rachel Laudan
Ken Albala – The Rise and Fall of Certain Herbs.
Helmut Klug, Christian Steiner & Fritz Treiber – A Journey Back in Taste: Herbs and Spices in Medieval German Cuisine.
Chilis on the World Table – hosted by Scott Barton
Kelly Sharp – "I got sauce in my bag, swag.": The Diaspora Roots of Hot Sauce in Black American Culinary Culture.
Tuba Şatana – Isot: The Pepper on Hot Rooftops.
Voltaire Cang – Shichimi: The Spice, its Trade, and Centuries of Food Business Survival in Japan.
Changing British Cuisine – hosted by Polly Russell
Gina Rae La Cerva – 'Good Old Things': the Transformation of Wild Herbs from Common Sustenance to Aristocratic Luxury in Early Modern England.
Paul Freedman – The Savoury Course at Oxford and Cambridge Colleges.
Contemporary Issues – hosted by Carolyn Steel
Amy Trubek, Eric Bishop-von Wettberg & Maya Moore – A Twenty-First Century Spice: A Journey to Madagascar and the Promise and Peril of the Wild Tsiperifery Pepper.
Richard Shepro – The Geopolitics of Saffron and the Puzzles of Saffron Arithmetic.
James O'Donnell – What Does Prestige Taste Like? The Divorce of Saffron from Its Cultural Context.
Evidence from the Herbals – hosted by Amy Trubek
Michael Krondl – The Chile Diaspora: Unravelling Evidence from Sixteenth Century Botanicals.
Marianne Datiles, Vivienne Lo & Francesca Scotti – Green Gold of the Galleons: Culinary Spices or Medical Supplies? Economic Plant Journeys from Mexico to the Philippines in the 'Age of Empire'.
The Cuisines of India – hosted by Naomi Duguid
Priya Mani – Stone Curry: P. Perlatum as a Secret Spice in Indian Food.
Sharmila Vaidyanathan – The Curious Case of Asafoetida.
Flavours of Antiquity and Beyond –  hosted by Ray Sokolov
Sally Grainger – 'Pound Pepper and Lovage': The Use of Spices in the Apician Recipe Text.
Jeremy Simmons – Pepper and Paradox in the Roman Imagination.
Susan Weingarten – Food for the Soul: The Rabbis' Cinnamon.
Literary Spices – hosted by Mark McWilliams
Taylor Parrish – 'A Spice of Idolatry': Seditious Spices and Ginger Anxieties in Jonson's Bartholomew Fair.
Devika Devika – 'But the spices are my love': Understanding the Significance of Spices in Indian Diaspora Fiction.
Herbs (and Other) Biographies – hosted by Máirtín Mac Con Iomaire
Lauren Allen – A Visual History of Basil.
Regina Sexton – 'This is all very well, but where in Ireland can you get fresh tarragon?' Myrtle Allen and Herbs: Towards the Creation of an Irish Food Identity.
Spice Biographies – hosted by Voltaire Cang
Jennifer Moragoda – Cinnamomum Zeylanicum: Continuing Voyages of Discovery.
Aiko Tanaka – The Wild Yuzu: Japan's Little Treasure.
Perceptions of Heat – hosted by Fuchsia Dunlop
Gerald Zhang-Schmidt – Lessons from the Chilli in China.
Doug Duda – Now Entering Hyperspice: The Boomer's Last Hurrah.
AFTER DINNER EVENTS
Fabrizia Lanza, Amaro: A Film About the Bitter Flavours of Sicily.
The Spice Bazaar of Istanbul: A Journey of the Senses, a Gamze Ineceli project.