L

ast year, not long after our 2013 Symposium, I headed to the southern Brazilian city of Porto Allegre to watch my son Edward, compete in the World Masters Athletics Championships.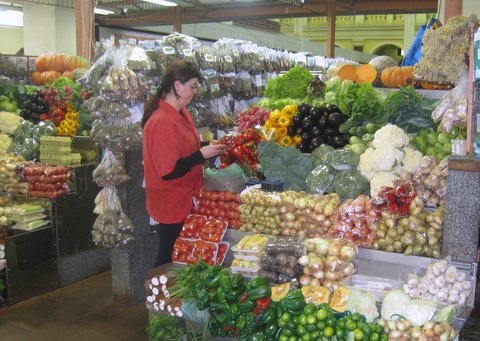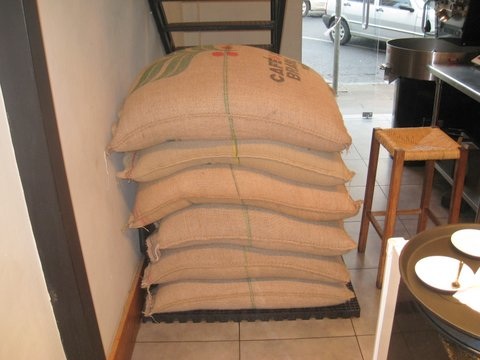 First thing in the morning every day, I headed downtown to take my morning coffee in the market. Housed an old colonial building in the old part of the town and open every day except Sunday, the irresistible scent of freshly roasted coffee percolates throughout the alleyways and billows out into the street, drawing in visitors like me as well as the serious shoppers.
Lacking a kitchen, all I could buy was fruit for the hotel room, and biscuits to dip in my coffee, but it was worth the walk from the hotel not just for the best cuppa in town, but for a chance to observe the huge bustle of people who shop here daily. The market, it seemed, was as much about the inhabitants' social life – a chance to meet and exchange news – as it was in the fulfilment of its primary function, the provision of fresh food brought in daily from the countryside or caught in the tropical waters of the bay.
First into the building in the morning are the market gardeners, arriving early in their rickety carts and vans filled to overflowing with fruit, vegetables, salad-leaves, roots, tubers and palm-hearts. However, by the time the produce arrives on the stalls, most has been packaged in plastic. By 10 o'clock the crowded stalls are selling everything from meat – mostly pork and all manner of pig-bits including ears, tails, trotters and innards – but also beef, this being cattle-country, side by side with the gaucho stalls selling all things cowboy – stetsons, saddles, boots, shirts.
There's fish, of course – mostly prawns, lobster, shellfish – but also great piles of the salt-crusted bacalhau which fuelled Portugal's sailors on the long transatlantic voyages. Jostling for space with the food-stalls are religious outlets selling wax Madonnas and other holy artefacts, all cheek by jowl with baskets of herbs, spices, beans and all manner of grains and pulses. In fact, anything you can think of is on sale, from antiques to clothes to kitchen equipment, pots, pans, ice cream – and, naturally, coffee by the sackful.
As lunchtime approaches, business picks up at the stalls selling ready-cooked feijoada and other traditional dishes to be taken home and re-heated for the midday meal. As the shoppers leave, all – myself included – are obliged to run the gamut of the beggars waiting at the entrance for a hand-out. They are very persuasive and few escape untaxed – certainly not me. And yes indeed, just in case you're wondering, son Edward scooped two golds and a bronze.