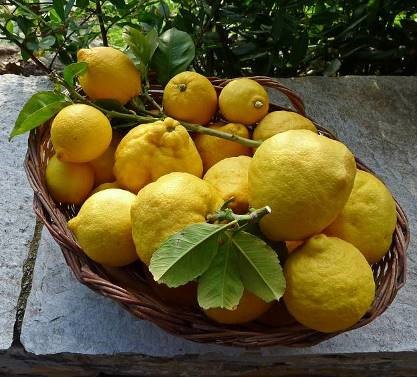 Aglaia Kremezi introduces the Saturday night dinner at the 2019 Symposium: The Power of Frugal Greek Cooking
Greek frugal cooking can show its real power in an intimate, family environment. Only when chef Michael Costa, my talented, tireless friend, accepted to leave his very busy kitchen in Washington DC and come to cook at St Catherine's college, did I decide to undertake this difficult exercise of presenting in volume dishes meant for a small circle of friends and family.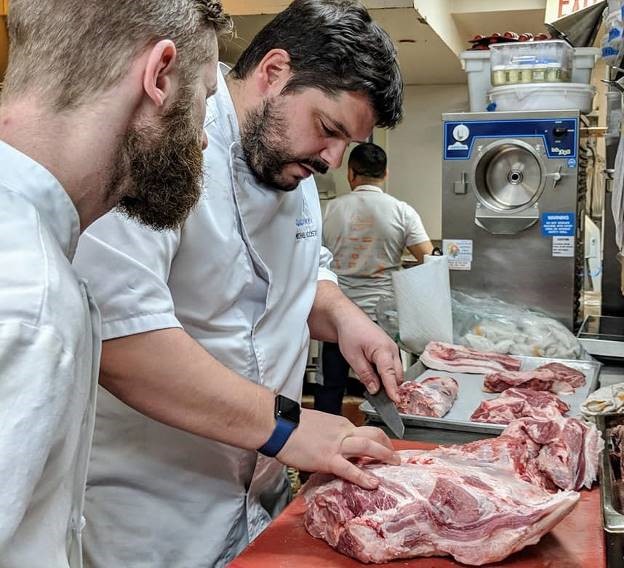 Passed from mother to daughter, such deliciously simple traditional dishes are devised by home-cooks who had to feed their families combining a few garden vegetables, greens and herbs, some cheese, and scraps of meat, fish or snails. This ingredient-based, seasonal and humble cuisine has no special broths or sauces, basically depending on olive oil, onions, and lemons; it can be challenging for some, but not for chef Costa.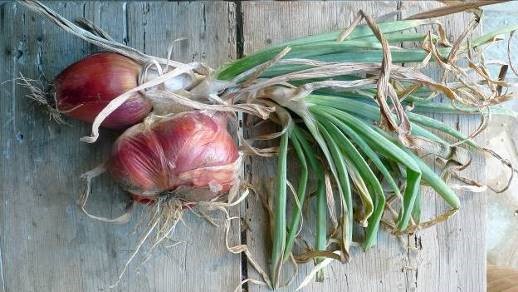 Michael is the only person I know who can calm my constant anxiety whenever we do special events at Zaytinya. Can you imagine feeling calm and serene during the peak hours in a restaurant kitchen that serves hundreds at every meal, has an extra-long menu, and prepares everything from scratch? Sounds a bit like an oxymoron, yet this is exactly how the Zaytinya kitchen operates under the guidance of concept chef Michael Costa. During its early days, I have occasionally seen the Zaytinya kitchen agitated, to put it mildly. Since Michael took over, there is this determined calmness that comes when everybody knows exactly what and how things should be done, and people —most cooks work there for years— respect and help one another.

While planning this Eastern Mediterranean restaurant, its brilliant creator Jose Andrés came to see me on Kea, sent by a mutual friend he trusted to point to him 'a knowledgeable Greek cook.' Almost sixteen years have passed, and a few chefs have struggled to achieve what Jose had in mind, while maintaining his very high standards in such a terribly busy restaurant where cooks make bread dough twice a day to bake to order the iconic pita, hand-roll the phyllo pastry, stuff vine leaves, and make meat-filled Turkish manti the size of chickpeas (!)
Michael is an ingenious adopter and adapter. When we prepare a special dinner with my dishes and are in need of a Greek smoked cheese that is not available in the US, he does not let me use the local smoked cheddar but smokes himself Greek graviera in the kitchen. He recently smoked trout in the smoker he keeps in his crammed office deciding that store-bought smoked trout was unacceptable for my simple appetizer (for this dinner –since we are all still part of the EU– we were able to bring the Greek smoked mackerel you will taste).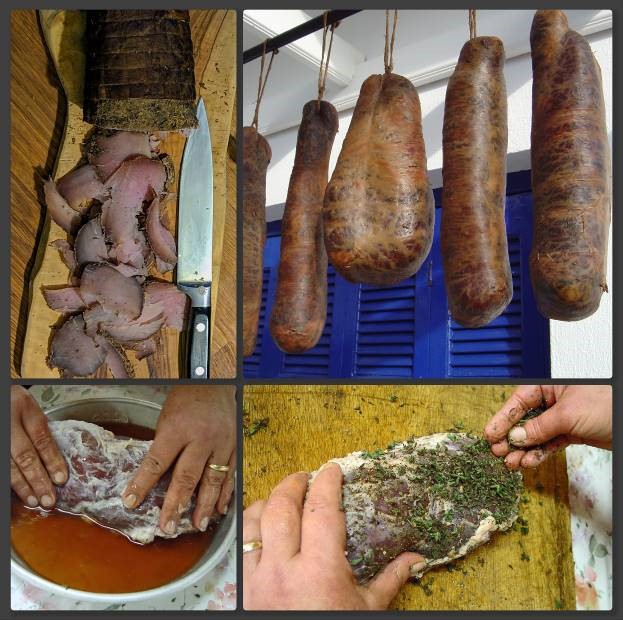 He also wants to make loza —the smoked, air-dried, spice-rubbed pork from Kea— in Zaytinya. He is inspired by my descriptions but has yet to taste it as I couldn't bring it into the US. He will taste it here for the first time, as will all symposiasts. Throughout the winter I managed to order various pieces of loza so that I could bring to Oxford our local delicacy. It is yet one more example of island frugality, the most precious piece of the slaughtered pork, cured and saved for special occasions; it is not even available in Athens…