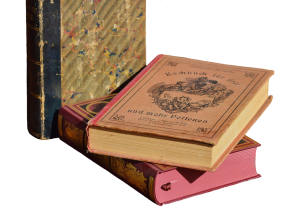 The British Library.

The Wikieditathon will take place from 10.00 – 16.00 and is free to attend.


This workshop will provide you with all the skills and resources necessary to create new entries for and edit existing entries on the world's most consulted encyclopedia. At a time when 'fake news' and 'alternative facts' are proliferating, contributing to Wikipedia is a small but powerful and empowering way to fight back!

The OSFC Wikipedia partnership was initiated with the British Library two years ago and we have hosted five successful Wikieditathons to date. These events, held at the British Library, have provided training and support for Wikiediting with the aim of increasing (and improving) the volume of Wiki entries about food, especially entries about women's contributions to food and cooking culture (statistically 90% of Wiki editors are men and this gender bias is reflected in Wiki content). You can read about one of our previous Wikiediathons in this edition of the New Statesman.

We invite any contribution that helps improve the quality of Wikipedia's food-related content. In the longstanding tradition of the Oxford Symposium, we are especially interested in cultures and subjects that have been similarly overlooked due to overt or inadvertent prejudice. No prior experience is required (though experienced editors are welcome too) – just bring along a laptop.

Tea and coffee and lunch will be provided along with a lunchtime talk from food writer, publisher and editor Jill Norman.

Please contact Polly Russell polly.russell@bl.uk should you wish to register and for more information.

More information about our Wiki-food and (mostly) women project can be found here.